<!- Main Body Header End -->
PeopleCode Based Reporting System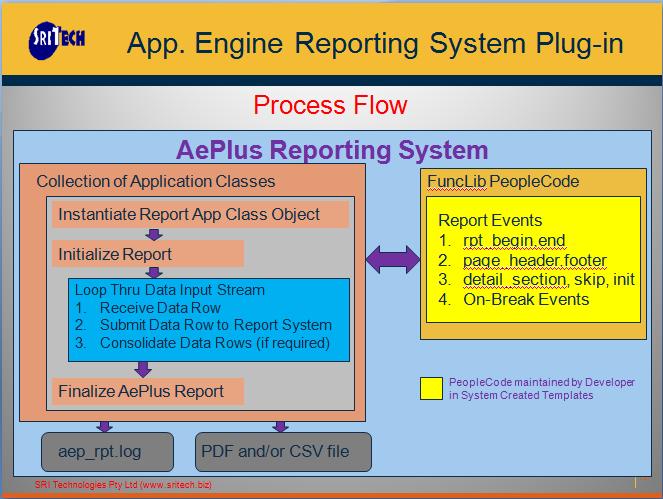 PsPlus Reporting System:
PeopleCode Based Reporting System - A new concept of generating reports in PeopleSoft.
No SQR.
No Crystal.
No RTF File.
No XML-Publisher or XDO programming.
Just PeopleCode and you have Colourful Crisp Professional PDF Report.
PsPlus Reporting System features:


Fast Development.
80% of the code auto-generated.
Developer needs to fill-in PeopleCode in the auto-generated template.
Developer codes only against Report Events like Report Header/Footer, On-Break Events etc.
Reporting System assembles all PeopleCode to produce pdf file.
Produce Colourful PDF Report.
Optionally produce CSV file with minimum additional effort.
Handful of print API's to use.
Report can have mix of Page sizes, Font sizes, Fonts and Font Colours.
Click this Power Point Presentation